Corban Alumni Awards
The true measure of a university's greatness can be found in the achievements of its alumni. Corban strives to equip its graduates with a biblically centered education, training, and service so they can make a difference in the world for Jesus Christ. With these tools, countless alumni have gained unique distinction in their professions, ministries, and communities. It is our pleasure as a university to recognize and celebrate these achievements.
Distinguished Alumni Award: Jenni Burke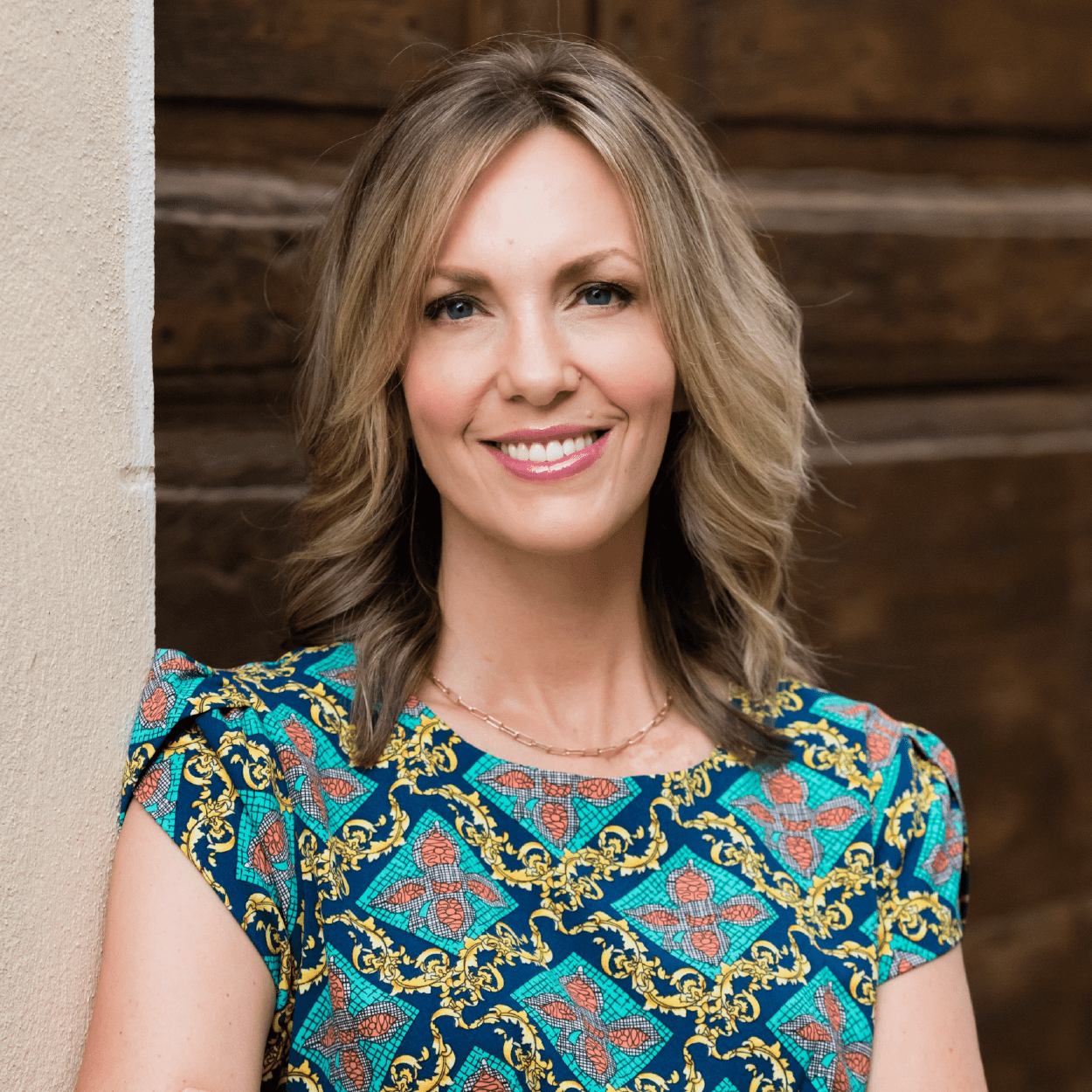 Jenni (Marken) Burke ('04) is the owner and CEO of Illuminate Literary Agency, a premier literary agency with a reputation for elevating the publishing careers of emerging leaders and national bestselling authors in diverse fields, from Christian living and spiritual growth to lifestyle and relationships. Burke is motivated by the concept of "author stewardship," which plays a signature and foundational role in her agency's work. "We get to make sure that our authors are being supported in a way that helps them increase their impact, while remaining connected and thriving in Christ," she says. "Serving behind the scenes to help Christian authors light up the world with their words is a God-given vocation for me—not only a job but a ministry and a joy." For Jenni and her husband Seth ('04), their time at the University was foundational. "It has shaped our trajectory both individually and as a couple," she says. "Corban's mission became a north star for us. It is humbling to know that people at Corban feel that, in some way, I am reflective of that mission."
Distinguished Young Alumni Award: Quinn Neely
Quinn Neely's ('08) work as co-founder and CEO of Kijani Forestry is providing vital recovery to Uganda's indigenous forests, but also to the livelihoods of many Ugandans. Kijani partners with local farmers, providing resources to produce energy more sustainably, all while combatting deforestation and bringing economic growth to vulnerable rural areas. This year, they are working with over 50,000 farmers to plant income-generating trees on their property. Kijani is on track to plant over 20 million trees this year, while also employing around 700 individuals in their various efforts. Added to their work in sustainability and economic recovery is a component of ministry, an emphasis instilled in Neely during his time at Corban. "Working with these groups, we have access to thousands of people, and that number is growing rapidly" says Neely. "We've started to integrate a program we call 'house to house' which is helping to give the gift of a relationship with God back to the people."
Christian Ministry Award: Ryan Welsh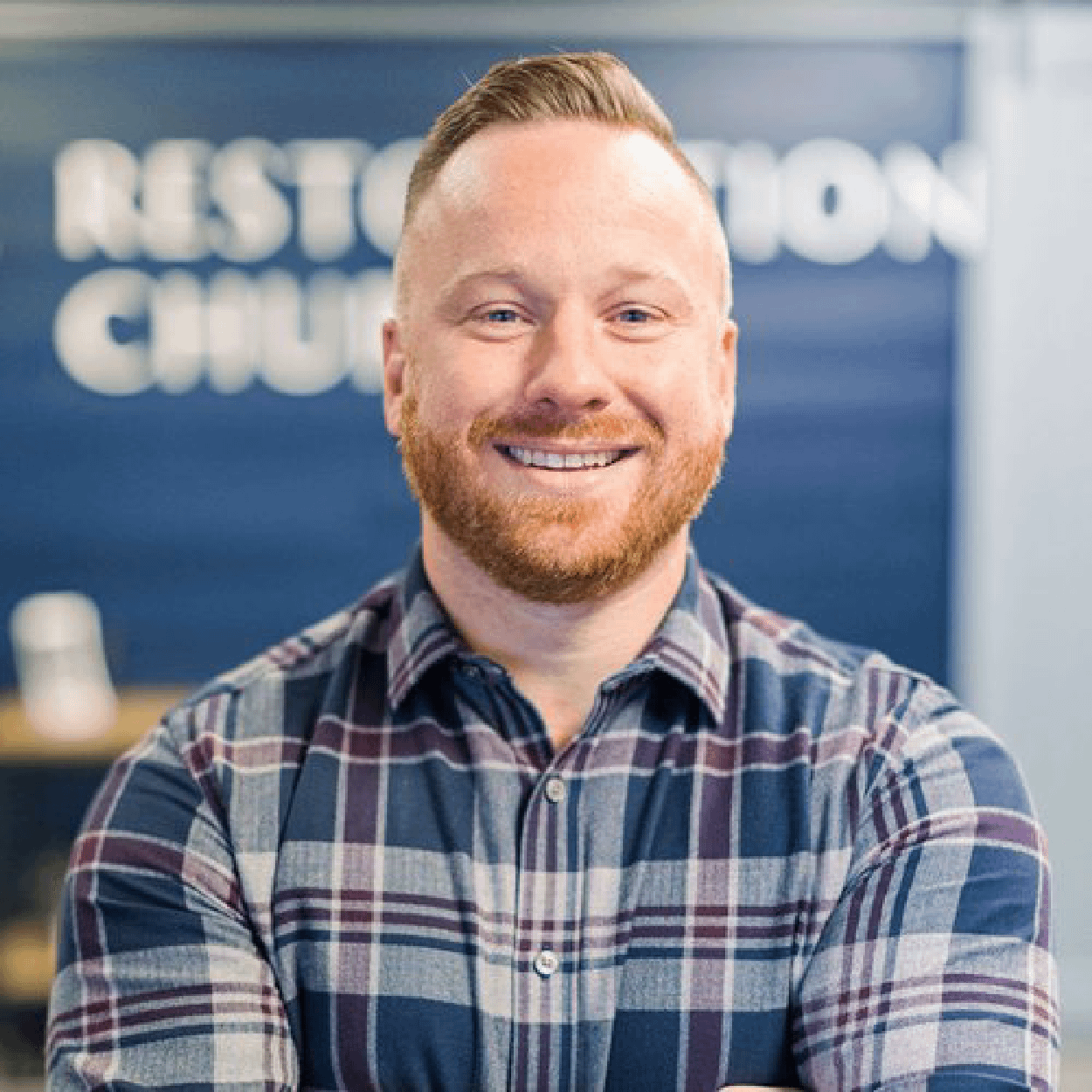 Ryan Welsh ('05) is the current lead pastor at Restoration Church in Southlake, Texas. When Welsh first arrived at Corban as a student, ministry was not on his radar. "I was a brand new Christian," he says. "I was a pre-law major until the first few weeks in Dr. Trull's Old Testament Survey class. I wanted to do what Dr. Trull was doing for me. I wanted to help people understand the Bible." Since that day, Welsh has been involved in ministry, both from the pulpit and in the classroom, with much of his effort dedicated to church planting and growth. "I have a huge desire to see people understand the Bible and understand the gospel with more clarity, so that they can apply it to their lives," Welsh says. "I am humbled to know that, among the many ministry leaders from Corban, who I consider to be far more deserving than I am, my name would even come up, let alone be chosen."
Honorary Alumni Award: Terry and Janie Shike
Terry and Janie Shike may not be Corban alumni, but their dedication to the University has been profoundly felt over the last 10 years. Their first encounter with Corban was walking the paths on campus while committing time to prayer. Terry and Janie's retirement years have been spent serving diligently at their local church and in the community, leading prayer groups, Bible studies, and mentoring fellow believers. "For the last 15-20 years, it has been our goal to help people to grow deeper in love with Jesus." Terry and Janie have been dedicated supporters of Corban and, for the last eight years, have joined regularly with Corban staff to pray for the University. "This involvement has impacted us in a new way, as we see the need and value of Christian education and preparing students to be a godly influence in the community," says Terry. "We appreciate this reward because it validates the time we have dedicated to the Lord in supporting this University."
Outstanding Service Award (posthumous): Paul Null ('73)
The following statement was collected from members of Paul's immediate family. "From the beginning to the end, Corban was a vital part of Paul's spiritual journey here on earth. He enrolled at Corban (then Western Baptist Bible College) shortly after committing his life to Christ. It was here that he developed his enduring passion for the Word, met the love of his life, and established lifelong friendships and mentorships. Corban was where he discovered his calling. This led to over 49 years of pastoral ministry. When called to serve on the Board of Trustees, he felt both compelled and honored to give back to the school that had given him so much. He served until his passing in September. We know he would be moved, delighted, and humbled to receive this award from the school who took a chance on a reformed troublemaker over 53 years ago. As his family, who is so proud to call him husband, father, and grandfather, we are incredibly grateful and touched that Corban has chosen to recognize him in this way."
Distinguished Alumni of the Year
Distinguished Young Alumni of the Year
Award Criteria
Alumni status is determined by successful completion of one semester at the University. All alumni statuses are eligible for consideration. Priority will be placed on degreed alumni to include associate's, bachelor's, and graduate degrees. Submitted nominees are identified as eligible according to the general criteria identified below:   
Demonstrates a serious Christian faith and a continued support of the Christian community. 

 

Displays a servant's heart through service to the community. 

 

Displays leadership, responsibility, and expertise in his/her chosen profession. 

 

Embodies the values, mission, and ethical standards of Corban University

https://www.corban.edu/about/mission-and-values/

. 

 

The individual's personal lifestyle exhibits exemplary character and exemplifies Christ, scholarship, community, and service. 

 

Is a loyal supporter, and in good standing with the university. 

 

Attended for at least one semester or has a degree from the College/University (with exception of the Outstanding Service and Honorary Alumni Awards.)

 

May be nominated as an individual, married alumni couple, or organization where two or more alumni are in leadership positions such as president, owner, CEO etc. 

 

Alumni cannot nominate themselves, and nominees cannot be current full-time faculty and staff. 

 
You may not know if your nominee meets all the criteria above. It is still okay to submit your nomination. We will take care of confirming eligibility.
Award Categories
Distinguished Alumni of the Year
Nominated no earlier than 10 years after graduating or leaving the University.
Distinguished Young Alumni of the Year
Nominated within 10 years of graduating or leaving the University.
Outstanding Service to Corban University
10 years (present or past) of exemplary volunteer service to the College/University. This may include non-alumni.
Christian Ministry Award
Recognizes long-term service and excellence by an individual(s) in his or her field of ministry/mission.  The award is presented to Corban alumni whose career contributions have significantly made a difference in the world for Jesus Christ.  
Outstanding Service to Corban University
10 years (present or past) exemplary volunteer service to the College/University. May include non-alumni.  
Honorary Alumni Award
Created for the purpose of recognizing and honoring those individuals who, though not alumni of Corban, have demonstrated outstanding interest, commitment, and involvement in the life of the university. Recipients embody the notion that friends of the University, in addition to its alumni, play a significant role in the enhancement of the institution.  This recipient perhaps has been mistaken as an alum.  
Honorees maintain these distinctions in perpetuity, though the award may be rescinded if the awardee no longer meets the eligibility requirements.
Alumni Award Nomination Form
Thank you for your interest in nominating a Corban Warrior! Nominations are accepted year-round, and eligible nominees will be kept on file for up to three years. Visit the Alumni Award Criteria tab for detailed information on the various awards.
Complete the form below to submit your nomination.