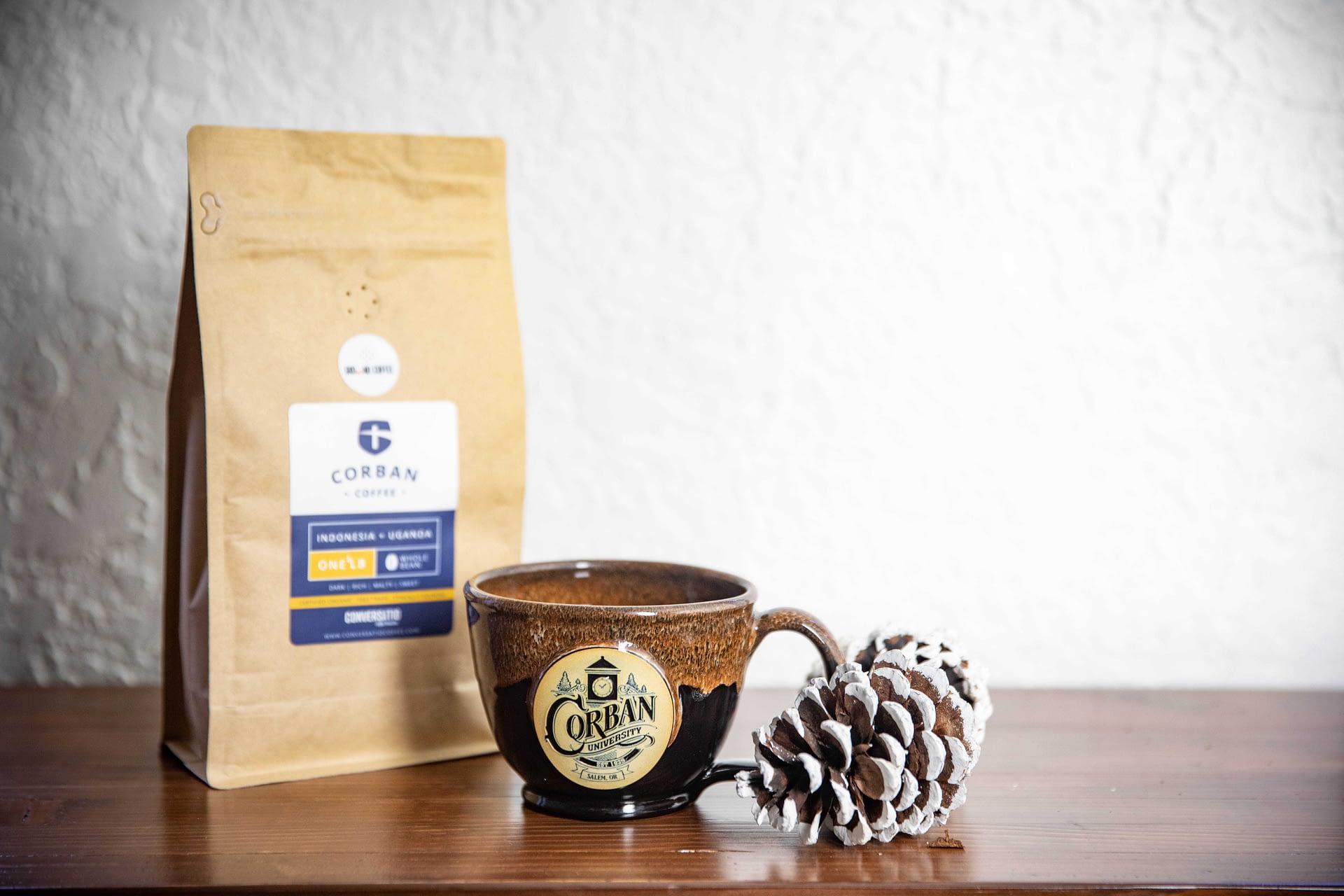 Excited about coffee and Christ-centered education? Join the club.
Would you consider investing in the next generation, becoming part of a growing circle of monthly Corban Fund donors?
The first pool of Corban Coffee Club members received their membership benefits at the end of August, and it's not too late to enjoy your own custom handmade mug and a taste of our unique Ugandan and Indonesian coffee blend, specifically handcrafted and roasted with care by Conversatio Coffee Roasters, founded and owned by alumni of the University. Join in on the goodness while supplies last.  In addition to joining the Coffee Club, you can purchase 1-lb bags of our Corban Coffee Blend and 15% of sales will go to the Corban Fund.
The Corban Coffee Club allows us to build stability through regular monthly contributions to the Corban Fund, the engine that drives the student experience at Corban University through scholarships, academic resources, and programs. Your commitment to the Coffee Club allows even more individuals to realize their dream of a quality, biblically-focused education.
A recurring gift of $25 a month or more to the Corban Fund—will earn you Coffee Club membership. Whether you're an established or brand new monthly donor, please fill out the form below to join. Proceed to giving options to start your new monthly gift.
Welcome to the club!