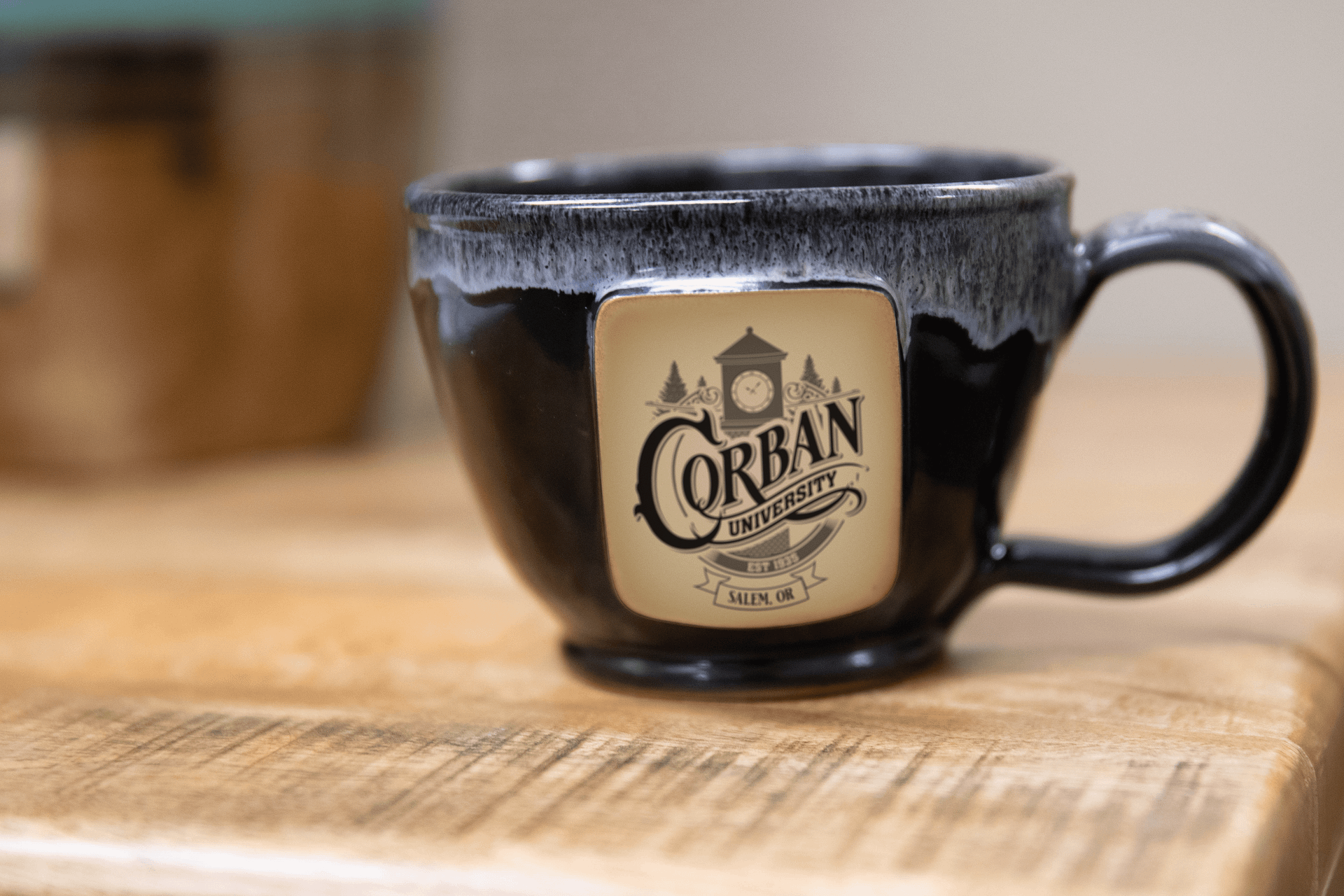 Excited about coffee and Christ-centered education? Join the club.
Exciting news for coffee lovers who also love Corban: We are introducing a new Corban Coffee Club for Corban Fund donors. Members will receive an annual handmade Corban coffee mug and custom coffee blend from Conversatio Coffee Roasters, owned and operated by alumni Timm ('85) and Lori ('87) Taff.
Though the mug and coffee blend will be distinct each year, the mission of the Corban Coffee Club will remain the same—uniting thousands of donors around the world through their love of coffee and their heart for Corban. 
When you choose to support Corban students, you won't just join the Corban Coffee Club. You'll join a passionate group of Warriors who are actively preparing the next generation of world-changers. 
A recurring gift of $25 a month or more to the Corban Fund—will earn you Coffee Club membership. Whether you're an established or brand new monthly donor, please fill out the form below to join. Proceed to giving options to start your new monthly gift.
Welcome to the club!