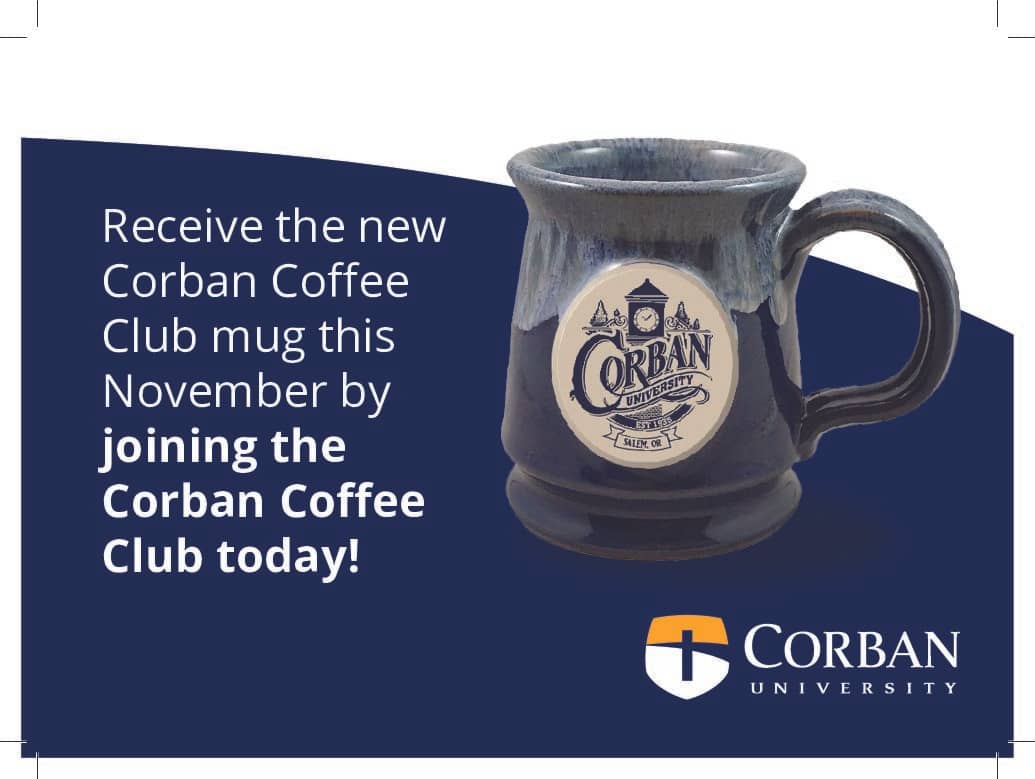 Excited about coffee and Christ-centered education? Join the club.

Your monthly commitment to the Corban Fund through Coffee Club membership allows even more students to realize their dream of a quality, biblically-focused education through scholarships, academic resources and programs.
Give monthly and enjoy an annual gift featuring:
The average monthly gift amount among members is $50.  See options below to start your recurring giving:
Won't you join this growing, faithful, mission-minded community of givers today?
Welcome to the club!