Corban Giving Day – November 30th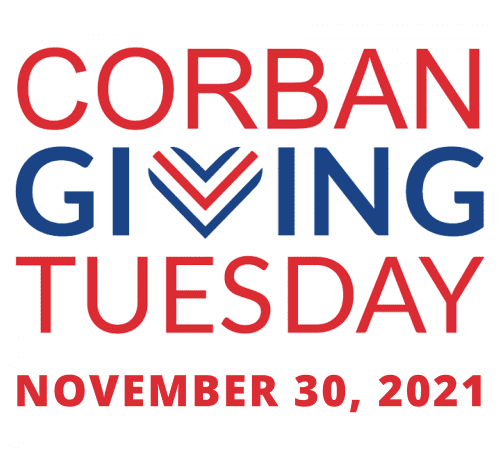 Overview of the November 30th Corban Giving Day.
On Tuesday, November 30th, join the world's largest global generosity movement, Giving Tuesday, by supporting student scholarships through your donation to the Corban Fund. As Corban's reputation grows in Salem, across the nation and around the world, scores of students who want to be here lack the means. Corban Giving Day offers a great chance for you to help put Corban's Christ-centered education within their reach, increasing kingdom impact as they move into the calling God has on their lives. Again this year, your gift of $500 or more will be memorialized with a custom engraved brick in our Legacy Plaza, beneath the clock-tower. 
Amy Dale '00, Business Administration
"I know what it's like to receive a scholarship. A Corban scholarship helped me be able to focus on classes rather than worrying so much about paying bills. It prompted me to work a little harder in class so I could be diligent with the gift I was receiving. As an alumna, I give because I want to help provide that feeling to other students, and I want to be a part of educating students to make a difference in the world for Christ."
Terry & Janie Shike, Friends of Corban
"We have been privileged to know several of the staff and professors as we walk the campus getting exercise and praying for the needs of Corban University. Their deep desire is for each student to be an effective ambassador of Christ. We are confident that the time and money invested in Corban is used effectively for God's Kingdom."
Justin White, '14, Business Administration
"I truly believe, whether it's financially or with time, that we hold everything with an open hand to the Lord. I believe my money is His and not mine, so I give to organizations I feel are bringing people closer to Him and His Kingdom and preparing people to serve Jesus and make a difference. I believe Corban is doing this. And that is why I support them."