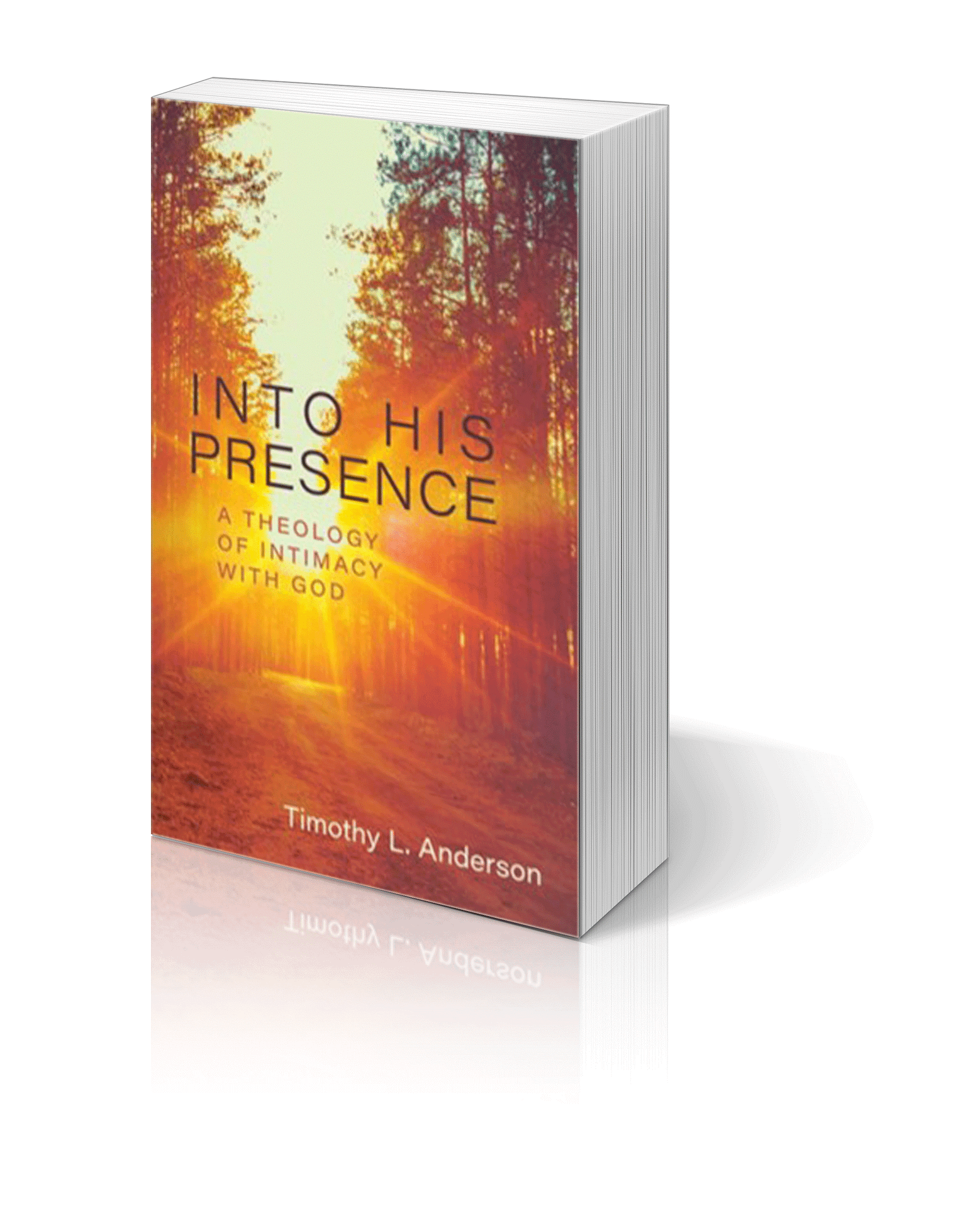 Product details
Paperback : 

280 pages

ISBN-10 : 

0825444675

ISBN-13 : 

978-0825444678

Product Dimensions : 

6 x 0.41 x 9 inches

Publisher : 

Kregel Publications (July 30, 2019)
Into His Presence: A Theology of Intimacy with God
by Tim Anderson  (Author)
A theologically grounded treatment of what it means to be close to God
Numerous Christian books aim to provide guidance on relationships with God, but more need to base their conclusions on a biblical theology of intimacy. In this volume, Tim Anderson develops a biblical and holistic portrait of nearness to God, exploring its key themes in relation to God's union within the Trinity, the Fall, God's fatherhood, marriage imagery, suffering, and our relationship with the Holy Spirit. A concluding chapter examines Christian songs that address oneness with God and evaluates their theological messages in light of the previous chapters.
Into His Presence is a helpful guide for pursuing intimacy with God and assessing contemporary cultural understandings of close relationships in light of those communicated in Scripture.
"In the cacophony of voices about spiritual formation, Into His Presence brings us back to a believer's lone priority: moving closer to the Lord. Tim Anderson sorts through the many cultural elements that influence Christians' perceptions of God. The biblical light he sheds on our ideas also moves us to a better way to know Him. Having known Tim for nearly thirty years, I can testify that this book is written from a deep well of passion for the Lord's people to know Him better."
(Greg Trull, Dean, School of Ministry, Corban Univ.; Senior Pastor, Valley Baptist Church 2020-07-09)
"Dr. Tim Anderson has given the church a gift. This thoughtful and well-written study on intimacy with God deserves a place on the shelf of every pastor and Bible scholar. Every move the author makes is carefully and conditioned, calculated, and monitored by the language of Scripture."
(John A. Beck, Ph.D., Faculty at Jerusalem University College 2020-07-21)
Wow! In his book, Into His Presence, Tim Anderson provides us with a content-rich book that is both intellectual and practical. Each chapter will stimulate your mind and your heart, all the while drawing you into a deeper relationship with the Lord. This is not a book you will be able to read simply for information. Its very words are transformational as the riches of God's Word are set forth in a manner that helps you look inward at the state of your soul as you think deeply about the wonders of relational intimacy with God. It truly is a theology of intimacy that will enrich your life and ministry.
(David Talley, Prof. of Old Testament, BIOLA University; Pastor, Cornerstone Church Long Beach 2020-07-09)