NOTE: If you would like to be discoverable in the alumni business network, please be sure to include your Corban education, location, and current occupation in your LinkedIn profile to reap the benefits!
The Alumni Business Directory via LinkedIn is here! See instructions below to navigate the provided link for finding alumni professionals.
Open LinkedIn and search for "Corban University" and select it

Scroll down and click on "Alumni"
Note the number of alumni and regional locations.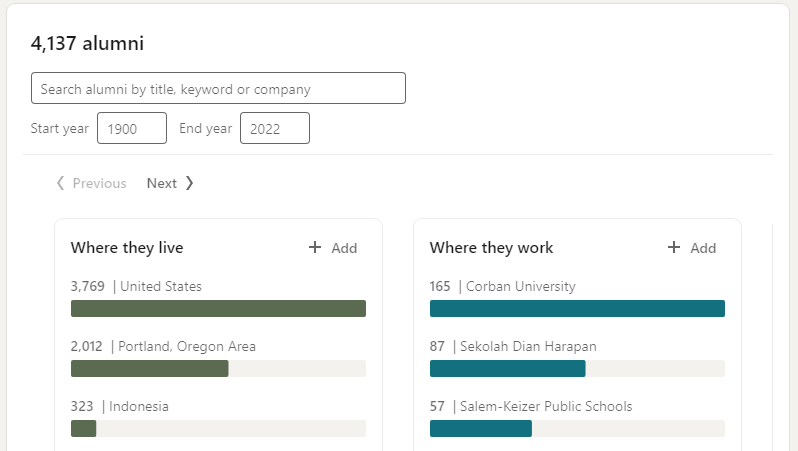 Type in a profession you are looking for (i.e., marketing)
You can filter your search further by location, company, etc.