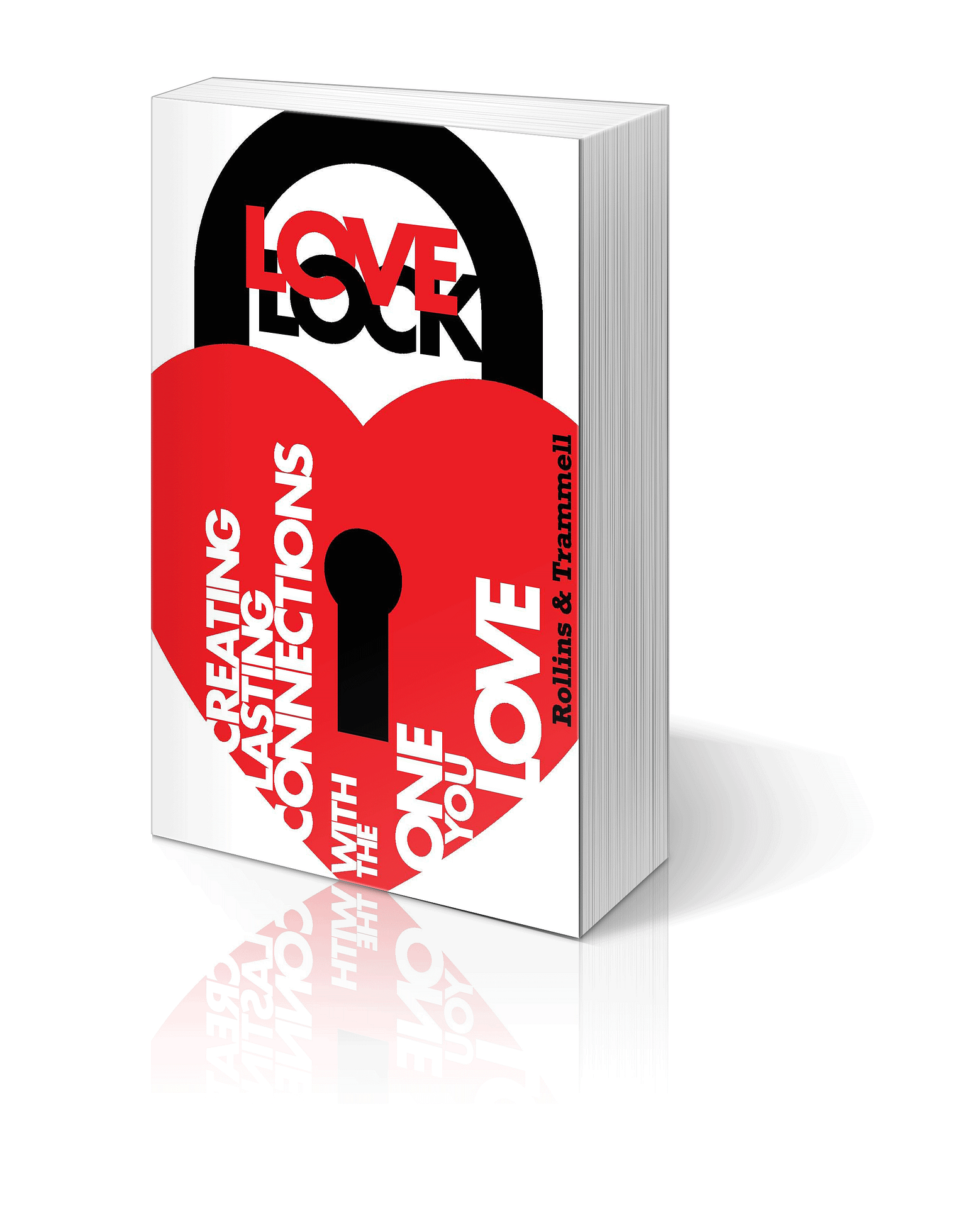 Product details
Item Weight : 

8 ounces

Paperback : 

159 pages

ISBN-13 : 

978-1633571587

Publisher : 

Crosslink Publishing (June 13, 2019)

Product dimensions : 

5.9 x 0.5 x 8.9 inches

Language: : 

English
Love Lock: Creating Lasting Connections With the One You Love
by Rich Rollins (Author), Marty Trammell (Author)
In our socially networked but disconnected age, we find ourselves longing for deeper, more intimate connection.
Love Lock, Creating Lasting Connections with the One You Love is the perfect read for couples who want more – an essential read for those who want the closeness back.
We were created for connection, yet many marriages are coming apart as couples "unfriend" each other long before the feelings fade.
Love Lock couples are looking for ways to connect beyond what they allow people to see on social media. They care about friendship over filters, love over "likes."
Reading the relatable stories and using the easy and engaging exercises in Love Lock, couples can discover or rediscover the intimate connection God intended.
Reviews
Rich Rollins and Marty Trammell have done it again! Writing in the same practical and thoroughly biblical style of Redeeming Relationships, they offer a roadmap for young couples just falling in love, hope for couples experiencing fractured relationships, and confidence for couples like Debbie and me (coming up on our 44th anniversary) who are in the latter portion of their married life. Couples who answer the questions together and engage in the activities at the end of each chapter are sure to find immediate benefits. (William J. Katip, Ph.D. President Grace College and Seminary)
. . . . among other things, Drs. Rich Rollins and Marty Trammell have managed to tackle the often terminal role that personal expectations play regarding spousal and marital ideals. And by reminding us to neither "major on the minors," nor "minor on the majors," they have encouraged that sacrifice in a Christ-centered marriage is never out of fashion. _Finally, the Love Lock exercises at each chapter's conclusion provide practical opportunities to reinforce learning in promoting weight-bearing tracks to run on. This is definitely a worthwhile resource! (Keith M. Douds, Psy.D. Licensed Psychologist Clinic Director)