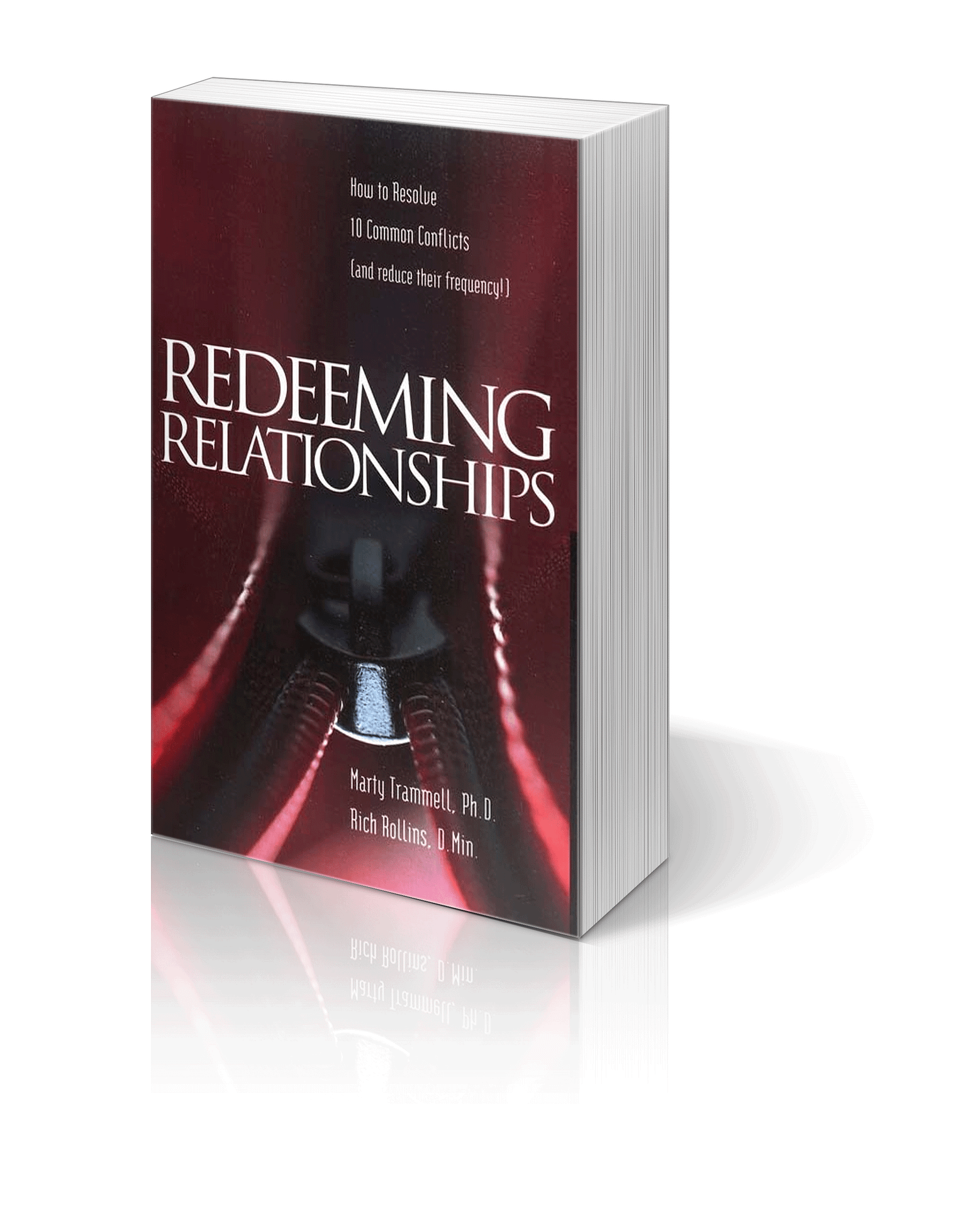 Product details
Paperback : 

224 pages

ISBN-13 : 

978-1932902662

Publisher : 

FaithWalk Publishing (April 1, 2007)

Language: : 

English
Redeeming Relationships
by Marty Trammell and Rich Rollins (Author)
Redeeming Relationships is about real life, real people, real answers. Authors Marty Trammell and Rich Rollins offer scriptural insights into the causes of conflict. Their guidelines will help redeem your relationships and reduce the frequency of conflicts you can't control.
A how-to guide for resolving the most common relational conflicts people experience. According to therapists, employers and church leaders, relational conflict is a persistent issue for everyone. An important subject at a time when stress levels are mounting as the world moves increasingly faster.
Written by a doctor of psychology / doctor of ministry team based on solid psychological research with a biblical context. Easy to read, non-judgmental
advice from qualified authors.